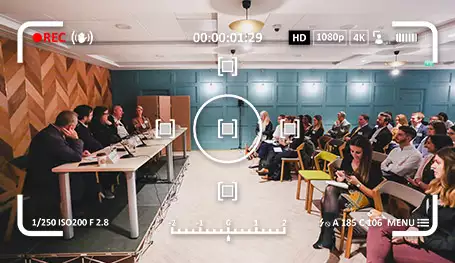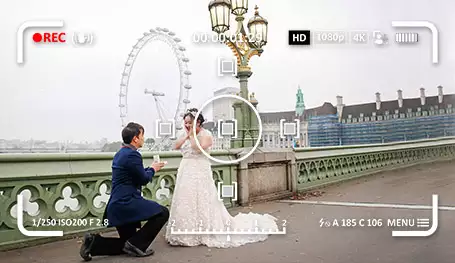 Budget videos London: Event filming and editing on a budget has never been so easy. Whether it is a wedding, bar mitzvah, birthday party or corporate event, I am able to film, edit and deliver beautiful videos that encapsulate the whole evening and create a beautiful keepsake for you to enjoy a second time round.
With the advance of Social Media, video now plays a bigger role in marketing and social causes where it is often the best method to deliver your message to the greater audience. Event coverage to industry standard specs, including filming on full HD or 4K cameras, professional video editing with high quality sound and delivered to you in record time.
The modern equipment that I use would ensure that the quality of video I capture is superb. I offer a range of editing styles and this can be altered to suit your taste. Costs would depend on the style and over all duration you are looking for and would vary from project to project.
Depending on the event, I would choose to either shoot on smaller easy to manoeuvre DSLR cameras or use a larger dedicated video camera on a tripod. In both cases, I can ensure that I am able to deliver a top notch final product.
Please call or email to learn more about how I can help create a beautiful video for you.
I am Shen - London's Budget Videographer.
My dedicated videography website BudgetVideographer.co.uk.
Prices:
Hourly Fee = £99 | Half Day = £350 | Full Day = £550 | Filming Only = £60
Promo Advert
Birthday Party - Promo
Reception - Promo
Civil Wedding - Promo
Civil Ceremony - Full
Civil Ceremony - Full
"We were so pleased with the pictures Shen took and he made the experience a fun, relaxed and most enjoyable one. He offers great value for money..."
Read more.
---

—
Jeananne C, London
---
"We recently had a family photo shoot with Shen, which included photographing a baby and a toddler. Shen understood the challenges of this very w..."
Read more.
---

—
Emily B, London
---
"Amazing photographer! I hired Shen to take some photos of my registry office wedding and I must say he is the best photographer I have ever hire..."
Read more.
---

—
Gerta D, London
---
"Having Shen around was a great pleasure. He mingled with the crowd perfectly, and it was like having a friend from the office around, who has pr..."
Read more.
---

—
Bart T, London
---